Optical Disc Business
The Group's Optical Disc Business was founded by Executive Director, Mr Lee Kerk Chong in 1981. The Group started out as an audio cassette tape manufacturing business operating out of a factory with 10 persons. Over the years, the business evolved together with the market's technology requirements, advancing into the manufacture of optical disc storage media. The Company listed on the Mainboard of Singapore Exchange in 1995 and later grew its regional presence with manufacturing plants in Singapore, Australia and Indonesia.
The Group currently produces optical discs for numerous clients including prominent companies in the leisure, entertainment and information technology industries. The range of optical discs that it manufactures includes CDs, DVDs, Blu-Ray Discs and Ecodiscs. Besides manufacturing optical discs, the business offers a suite of support services such as, copyright protection, audio premastering, video authoring, design, sub-titling and packaging amongst others.
Demand of the Optical Disc Business continues to weaken due to structural shifts in the needs of consumers. However, the Group will continue to calibrate the operational capacity of the Optical Disc factory to keep in line with demand. Prudent cost management strategies will be exercised to ensure that the business continues to contribute positively to the overall profitability of the Group.
Website: http://www.smsummit.com.sg/
PT Digital Media Technology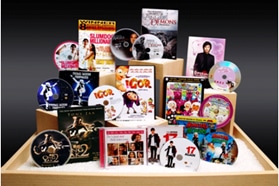 PT Digital Media Technology ("DMTech") is a well-known CD and DVD manufacturer in Indonesia with its manufacturing facilities in MM21000 Industrial Estate Cibitung. With its proximity to the central district of Jakarta and being a 20 minutes' drive from the Jakarta High Way, DMTech has become one of the market leaders in providing legal CD/DVD replication services in Indonesia since 2002. Committed to delivering good quality products and safeguarding intellectual property rights, DMTech was the first optical disc manufacturer in Indonesia to obtain ISO 9001 and ISO14001 certifications which endorses the company's quality and environmental management systems.
With a full suite of services ranging from CD/DVD replication to printing and even customised packing and delivery, DMTech's clientele includes big international players from the leisure & entertainment industry as well as those involved in computer software, education, book publishing and fast moving consumer products. Fully cognizant of rapidly-changing customer needs, DMTech strives to uphold its established reputation in delivering world-class services and the highest quality optical disc products. This is achieved through constant improvements to achieve operational excellence and full dedication towards intellectual property rights protection
Website: www.dmtech.co.id
Summit Hi-Tech Pte. Ltd.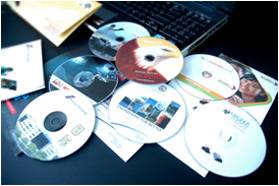 Summit Hi-Tech Pte Ltd ("Summit Hi-Tech") is a wholly owned subsidiary of Centurion Corporation Limited where its focus is to deliver ancillary products and services that customers demand. Apart from the sales of CD and DVDs to very niche markets, Summit Hi-Tech provides solutions that include designed and customised printing of CD Recordables (CDR) and DVD Recordables (DVDR), customised USBs, thumbdrives, calendars and related gift items to design, media and event management companies.
Summit Hi-Tech also provides secure and quality duplication services of CDRs, DVDRs and USBs for small orders that require a fairly swift turnaround.
Website: www.ht.smsummit.com.sg
Summit CD Manufacture Pte. Ltd.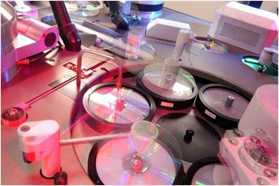 Summit CD Manufacture Pte Ltd ("Summit CD") is a wholly owned subsidiary of Centurion Corporation Limited. Located at the Ubi Road 1 Singapore. Summit CD is a one-stop manufacturing service provider of compact discs (CD) and digital versatile disc (DVD) for the Multimedia, Audio, Video, and IT Industries in Singapore and around the world. With state-of-the-art manufacturing facilities in Singapore, Summit CD's clients include prominent Multi-National Corporations in the Leisure, Entertainment and Software industries.
Summit CD is committed to deliver good quality products and service to customers, within the boundaries of good environmental management, as a socially responsible corporate citizen.
As Summit CD's business involves handling clients' intellectual property, content and information, confidentiality, security and protection of client assets are of utmost importance. Distinguishing themselves from similar manufacturing plants, Summit CD provides the strictest security standards with 24/7 security guards, surveillance systems, smart card access and many other security and content handling procedures.
Summit CD's services include electronic page design, annual report ebooks, electronic corporate profiles, disc menu creation, authoring, premastering, anti-copying protection, glass mastering, printing, packaging, letter shopping services and delivery. With a staff strength of about 150 and a manufacturing capacity of 45 million discs annually, Summit CD is able to assist its customers in meeting their deadlines.
Website: www.cd.smsummit.com.sg