I Am Terrific Award
The quarterly I Am Terrific Award is part of Centurion's Recognition & Reward programme designed to provide recognition and encouragement for employees who have embraced and demonstrated our Core Values of Respect, Integrity, Creativity and Excellence in their day-to-day performance.
This quarterly award has piloted in Singapore where our Headquarters is located, in the third quarter of 2021. At the same time, we will be looking at ways to extend this award soon to our regional and global offices.
Through this award and other Recognition & Reward programmes, we hope to cultivate and energise the corporate values, culture and brand that make Centurion an ideal environment for professional and personal growth, while cultivating a lasting partnership between our employees and the company.
Meet the Award Winners
2023 Winners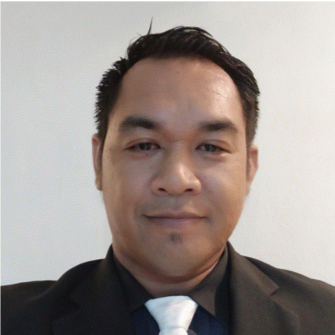 Mohamad Yusri bin Ahmad
Accommodation Manager, Westlite Bukit Minyak. Been with company since 2021.
I Am Terrific because...
Joining Westlite in 2021 as an Accommodation Manager, Mohamad Yusri is as integral part of the Bukit Minyak team. In his capacity, Yusri takes immense satisfaction in his role and emphasizes on cultivating a culture of transparency within the team. He firmly believes in fostering an environment where leaders place trust in their employees, treating them as essential contributors. Acknowledging the unique strengths each individual brings to the table, he actively promotes collaboration to leverage these assets, resulting in a cohesive and synergistic team dynamic. This has not only nurtured strong working relationships but has also contributed to a familial atmosphere among the team members.
Yusri's leadership prowess shines brightly, evident in the innovation-driven enhancements brought to the dormitory under his guidance. His adept handling of challenges and complaints showcases his impressive responsiveness, effectively steering solutions and maintaining a high standard of satisfaction.
Big Accomplishment Winner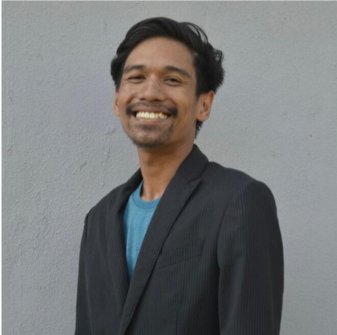 Muhammad Farhan Bin Abdullah
Accommodation Executive, Westlite Bukit Minyak. Been with company since 2019.
I Am Terrific because…
Muhammad Farhan consistently goes the extra mile in his role as an Accommodation Executive at Westlite Bukit Minyak. His adeptness in engaging external clients is evident through effective communication of monthly dormitory activities, garnering numerous client compliments.
His problem-solving approach rejects one-size-fits-all solutions, emphasizing adaptability across diverse environments and challenges. Notably, he showcases strong leadership and management acumen by overseeing operations' checks and balances. His innovative prowess shines through initiatives like planning quarterly fire door inspections for the dormitory.
These instances underscore Farhan's exceptional qualities, earning him the respect of both colleagues and external stakeholders.
Big Accomplishment Winner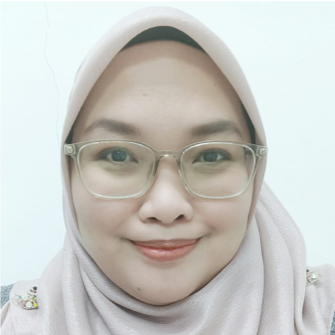 Siti Nurjannah Binti Safardi
Senior Customer Service Officer, Westlite Bukit Minyak. Been with company since August 2018.
I Am Terrific because…
Possessing essential qualities for a Customer Service Officer, Siti Nurjannah excels in Patience and Empathy. She finds fulfillment in delivering excellent service to customers, effectively resolving issues related to contracts and invoices. Notably proactive, she streamlines processes and initiates automation to enhance workflow.
Siti's commitment is evident in her punctual task follow-ups, resulting in customer accolades. Moreover, her teammates admire her collaborative spirit, fostering a nurturing and motivating work atmosphere.
Medium Accomplishment Winner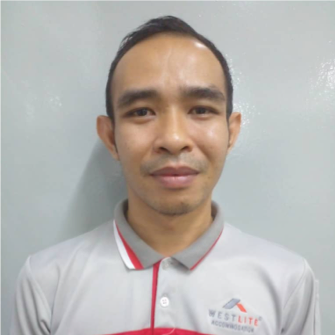 Mohd Riduan Bin Md Arap
Maintenance Supervisor, Westlite Pasir Gudang. Been with company since July 2018.
I Am Terrific because…
Mohd Riduan has served as a Maintenance Supervisor at Westlite Pasir Gudang since July 2018. He dedicates himself to accomplishing management-assigned tasks with precision and timeliness. Fearless when it comes to challenging assignments, he embraces them as opportunities to expand his expertise for personal growth.
A standout achievement involves his successful completion of the extensive project to replace all LED lamps within the dormitory. His efficient execution not only achieved the task's objective but also resulted in substantial cost savings for the company.
Medium Accomplishment Winner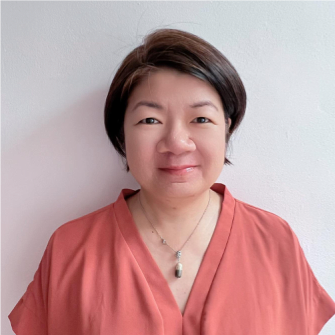 Amy Yoon
Senior HR Executive, Centurion Corporation. Been with company since 2006.
I Am Terrific because…
Amy is one of the company's treasured long term employees, having being in the company since 2006. In her 17 long years of service, she has gained the trust and respect of her colleagues.
Always carrying a bright and cheery smile, she brings joy to whoever she meets. She has a friendly demeanour and is easy to approach. Throughout her time at Centurion, she has built a reputation of being highly reliable and supportive and earned her many compliments from her colleagues. She remains dependable during her leave, covering for her tasks and extending support to new team members.
Beyond her HR team, Amy addresses system problems promptly and assists staff with inquiries. She is able to anticipate and resolve potential issues, even with complex challenges. Her commitment to excellence is evident through her long hours, aiding colleagues and taking responsibility for errors. She embodies integrity by openly acknowledging mistakes, fostering a forgiving environment.
Big Accomplishment Winner
Joanne Aw
Senior HR Executive, Centurion Corporation. Been with company since April 2021.
I Am Terrific because...
Joanne has been a Senior HR executive with Centurion since April 2021. With her kind and gentle disposition, she brings a warm sense of welcoming to any new comer she on boards into the Centurion family.
There are many examples of Joanne's dedication & hard work to the company, most notably her contribution towards arranging medical examinations for staff and ensuring that their wellbeing is taken care off. She has displayed professionalism and the ability to think of solutions out of the box.
Joanne has demonstrated excellence in her work and is willing to go the extra mile to get tasks done. Even while doing so, she has embraced the value of integrity is willing to own up and fix errors committed no matter how small the faults. This attitude of continuously striving to provide good service to our staff has bolstered the credibility of the HR department. Joanne is a shining example of how to uphold our Centurion company values, which has garnered her the respect of her colleagues and peers.
Big Accomplishment Winner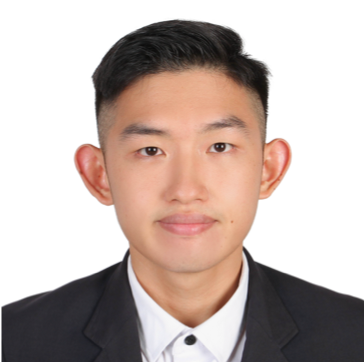 Ong Wei Jie
Internal Audit Executive, Centurion Corporation. Been with company since June 2022.
I Am Terrific because…
Wei Jie has been an integral member of Centurion since June 2022. When asked about his favourite aspect of his job, he highlights the unwavering support and assistance he receives from his team and manager.
Diligently attending to his primary responsibilities, Wei Jie actively maintains a steady momentum, ensuring timely completion of tasks and meeting deadlines with utmost dedication.
His exceptional collaborative skills with internal stakeholders on vital projects are particularly noteworthy. Despite facing tight timelines, Wei Jie took the initiative to develop a comprehensive data collection template from scratch, enabling the successful and timely delivery of the Sustainability report. These additional responsibilities go beyond his role as an internal auditor, and his outstanding contributions are duly recognized and highly appreciated by the organization.
Medium Accomplishment Winner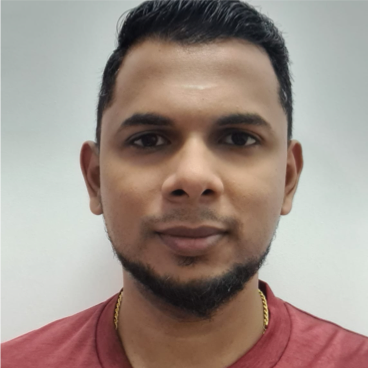 Thanasegar Raju
Senior Operations Executive, Westlite Juniper. Been with company since 2021.
I Am Terrific because…
Thanasegar became a valued member of the Westlite Juniper team during the peak of the Covid-19 pandemic in June 2021. Throughout his tenure, he has demonstrated unwavering dedication, even in the face of challenging circumstances, leading to remarkable outcomes. His remarkable qualities include not only being an outstanding team player but also displaying effective managerial skills, earning the genuine respect of his colleagues.
Besides his primary operational duties, Thanasegar has exhibited impressive prowess in event coordination. Swiftly adapting to new challenges, he has assumed responsibility for organizing future sports competitions and CSR projects, impressing external NGOs and families with his exceptional performance, garnering significant praise for his contributions.
Medium Accomplishment Winner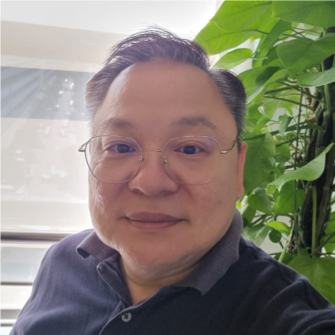 Van Lee
Head of MIS Department, Centurion Corporation. Been with company since 1995.
I Am Terrific because...
Van stands as one of our most esteemed and enduring staff members, having been an integral part of our company since 1995. Throughout his tenure, he has played a pivotal role in the company's technological evolution and advancement, instrumental in steering its growth from a handful of PCs to a global network encompassing over 500 users. Through the years, Van's unwavering resilience and adaptability have shone consistently. His ability to think innovatively and discover cost-effective solutions brings him a profound sense of achievement.
He attributes his continued enthusiasm to collaborating with a dynamic and enthusiastic group of young professionals. The camaraderie shared among the team members keeps his spirit youthful and vibrant, making his journey alongside them all the more rewarding.
A noteworthy accomplishment is his pivotal role in ensuring the success of the recent Annual General Meeting (AGM). He provided valuable guidance to the HR team on logistical aspects beyond his designated responsibilities. His consistent advice and reminders contributed significantly to the event's seamless execution, earning him well-deserved recognition.
Medium Accomplishment Winner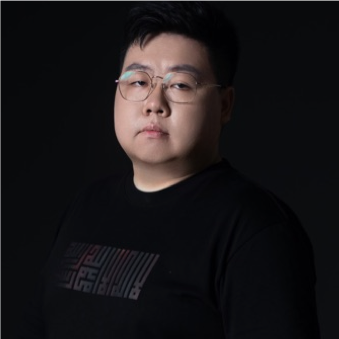 Noah Hu Hong
IT Executive, Centurion Corporation. Been with company since August 2022.
I Am Terrific because…
Noah has been an IT Executive with Centurion since August 2022, and within his time here, has already fostered strong bonds with his team mates and colleagues.
He is a strong team player that keeps his fellow colleagues in mind when thinking through work processes. To quote him: "One thing that I truly appreciate about my job, the company, and my team is the strong emphasis on collaboration and teamwork. At Centurion, we foster a culture that encourages open communication and a willingness to support each other. This sense of unity enables us to tackle complex challenges effectively and achieve remarkable results together. "
Aside from the strong values that he upholds, he has also been nominated for this award due to his contribution to projects outside his usual scope of work. This includes assisting HR with IT related problems, taking the initiative to innovate on solutions and hence saving the company additional costs.
Medium Accomplishment Winner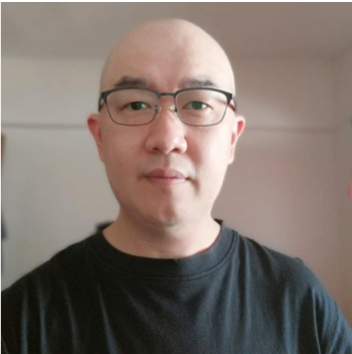 Lai Kok Keong
Property Officer, Westlite Tukang. Been with company since April 2021.
I Am Terrific because…
Lai Kok Keong carries a positive attitude with him throughout his work and is always ready to lend a hand to his team members. He takes the initiative to go above and beyond his work scope and actively learn from his peers so that he is able to support them in times of need. He is respected and recognised by the Westlite Tukang team and the residents.
Without being asked, he often takes the initiative to help out other the Operations and Maintenance teams and has even stayed past working hours to cover for them. His positive demeanour has allowed him to build a good rapport with the residents, which has been a great help for operational events and other challenges within the dormitory. This is done on top of his usual duties of supervising the outsourced security and other security related matters, and is why he has been strongly recommended for this award by his superiors.
Medium Accomplishment Winner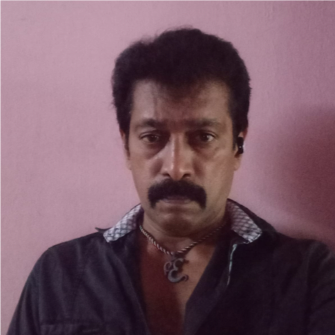 K Ganasan
Security Officer, Westlite Tuas South Boulevard. Been with company since April 2021.
I Am Terrific because…
K Ganasan has been a security officer for 11 years, and has been a part of the Westlite Tuas South Boulevard team since April 2021.
Despite being an outsourced security personnel, K Ganasan approaches his role with a profound sense of dedication, consistently upholding a heightened state of vigilance throughout his shifts. His exceptional punctuality and cooperative demeanour are truly noteworthy, making him a commendable team player and a pleasure to work with.
Medium Accomplishment Winner

(From Left) Hu Yao Rong , Mohammed Ashraf, Chellaiyah, Chen Kwang Liang
Property Officer, Security Executive, Security Officers (Outsourced) Westlite Tuas Avenue 2.
We Are Terrific because…
The security team at Westlite Tuas Avenue 2 have shown a remarkable display of vigilance of coordination and assisted in apprehension of a wanted criminal on the property.
On March 22, 2023, a situation emerged involving the presence of an individual wanted by law enforcement authorities. Through the swift actions of our vigilant security personnel, the individual was discreetly located and safely handed over to the authorities. The team were able to deploy strategic positioning and seamless collaboration, ensuring the safety of the environment while facilitating the timely arrival of law enforcement officers.
Upon individually informing them of their nomination for the 'I Am Terrific' Award, each of them shared a common perspective about their roles. They express a shared sense of pride in their work and a genuine satisfaction in consistently delivering exceptional performance, thereby contributing to the overall safety of the dormitory.
Small Accomplishment Winners
2022 Winners
2021 Winners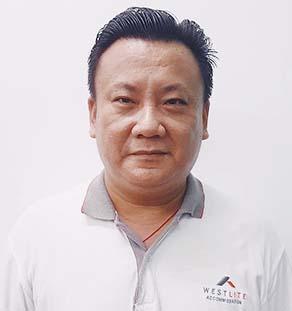 Gan Soon Peng
Senior Operations Executive, ASPRI-Westlite Papan since 2018. Joined the company in 2000.
I Am Terrific because…
Gan is very helpful and much loved by his colleagues as despite his primary role being Maintenance, his peers can always depend on him for assistance regardless of roles and function. His dedication and consistency in delivering quality work have also made him a very reliable colleague to depend on.
To help the team with increasing duties during the COVID management, Gan has often sacrificed his personal rest days to stay back and help his team mates out. His initiative, willingness and eagerness to learn new skills and accountability are all traits that made Gan a deserving winner for this award!
Big Accomplishment Winner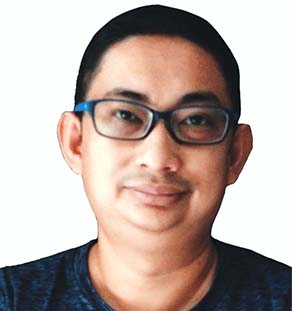 Nor Hisham Bin Ibrahim
Senior Operations Executive, Westlite Juniper from 2019 to 2021, Onboard @ Choa Chu Kang since 2021
I Am Terrific because…
Given the unique situation, the CCK team is challenged to adapt to evolving requirements and Hisham's positivity and calm composure have been a great motivation to the team. He takes initiative to understand the varying regimes' requirements and ensured that the team is updated on the new processes.
Apart from being the pillar of support for the team and excellence in operation abilities, Hisham has displayed great sense of empathy, often seen walking the ground, talking to residents in isolation to better understand their needs.
His bubbly personality and responsible attitude are one of the many reasons why Hisham is well respected by all colleagues.
Big Accomplishment Winner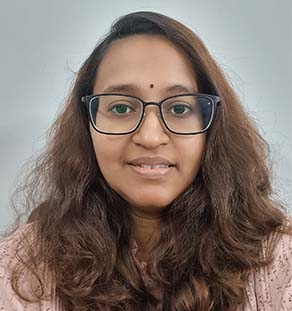 Sharmila 
Customer Service Executive, Westlite Woodlands since December 2015
I Am Terrific because…
With her dedication to providing excellent customer service, and her great teamwork and collaborative attitude, Sharmila has helped the team greatly throughout the pandemic period. Her commitment to excellence has also propelled her growth in the company from a Sales Administrator in 2015 to her current role as Customer Service Executive.
Sharmila's meticulous nature and proactiveness have not only helped the operations with necessary reporting tasks, but also ensuring the wellness of our workers residents, as well as our employer clients. Many a times, Sharmila has went above and beyond to help employers with arrangements of essential errands during the restrictive period, and arranged for medical assistance for residents who were not able to seek medical help outside.
Medium Accomplishment Winner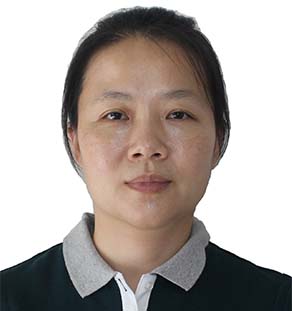 Li Shao Qing
Operations Supervisor, Summit Creations since 2022 and joined the company since 1996.
I Am Terrific because…
Shao Qing has displayed high levels of competency in her duties. Despite the change in business focus, Shao Qing was able to apply her previous experience and adapt quickly to the new requirements of her role, and ensure efficient production and delivery process are executed.
Even if short lead time is given, Shao Qing with her resourcefulness, was able to fulfil all orders coming from various customers and internal stakeholders. She has been a great asset for the team with her proven abilities in not only operations, but also in planning of production schedules, procurement of raw materials as will as meeting the delivery expectations of clients. These are testaments for her competency, as seen from her growth in the company from a Machine operator to Production Supervisor, Packing Assistant Manager and now an Operations Supervisor.
Medium Accomplishment Winner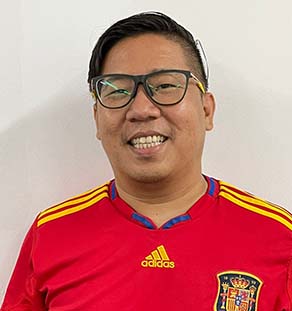 Jaryl Loh Choon Chang
Operations Executive, Onboard @ Choa Chu Kang since May 2021
I Am Terrific because…
Despite being a newcomer in CCK, Jaryl's proactiveness to learn, volunteer for tasks and eagerness to learn have made him a dependable team member. He is very steadfast and adaptable, and has managed to handle fluid and high-pressure tasks with accuracy and confidence.
To help the team improve on managing the facility, Jaryl is also very forthcoming with ideas to improve, which have helped improvise processes since. An independent and collaborative team member, it has been a joy to have Jaryl in CCK!
Small Accomplishment Winner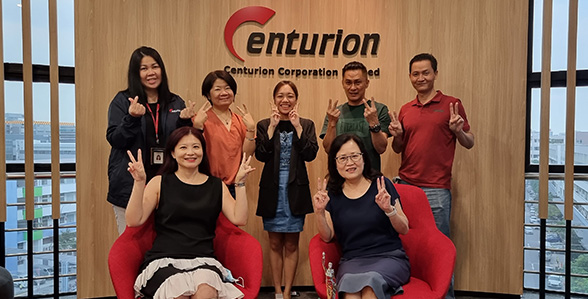 Centurion Corporation Ltd – Human Resource Department
Janice Lee, Priscilia Lim, Joanne Aw, Amy Yoon, Adeline Goh, Wai Lin Oo and Vincent Lee
We Are Terrific because…
HR Department came up top during 2021 Employee Opinion Survey as the department with the fastest response. Their dedication to service has allowed employees not only have quicker assistance, but also efficient solutions to HR matters.
From the HR team, "We are overjoyed and honoured to win this award. We would like to take this opportunity to thank our staff for nominating our department as the department with fastest response time. We are glad that you are pleased with our service and we will strive to maintain this standard with higher quality service."
Small Accomplishment Winners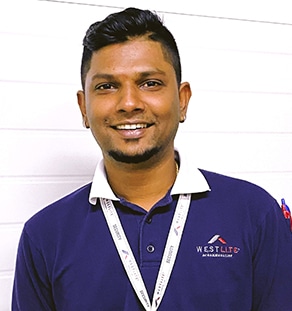 Logaisraja S/O Nadarajah
Senior Security Officer, Westlite Kranji Way
I Am Terrific because…
Logaisraja was on duty around 3 am in the morning when he noticed two persons behaving suspiciously while performing his usual monitoring duties.
He proceeded to approach these two persons, and upon questioning and investigation he found that the men were trying to trespass into the dormitory with intention to steal the residents' bicycles that were parked within the compound. Logaisraja managed to detain the trespasser and due to his selfless dedication to duty, he has assisted in preventing loss of property and ensuring our residents have a safe and secure living environment.
Big Accomplishment Winner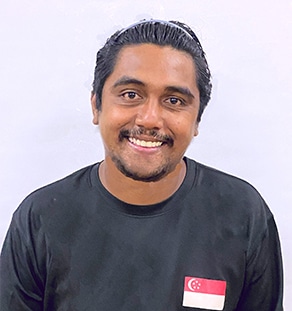 Shahruladaha Bin Hamzah
Operations Executive, MWOC Punggol Northshore
I Am Terrific because…
Shah has created a manual workflow in addition to consolidating daily incoming and outgoing records despite it being outside his responsibilities which greatly minimised disruptions to operations when the system was not able to adapt to the multiple critical changes in time.
He also developed a reliable bookkeeping system, in addition to his various daily duties of residents' management, inventory management and meeting authorities' COVID-management requirements. He has also shown great leadership skills by undertaking the management of general workers and maintaining smooth communication between the team, the management's directions, and the authorities' requirements.
Big Accomplishment Winner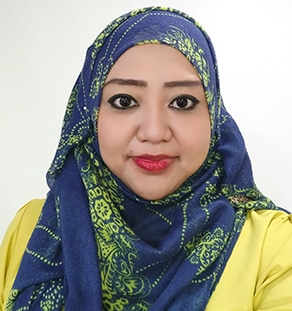 Suriyanti Binte Mohamed Fathel
Customer Service Officer, Westlite Toh Guan
I Am Terrific because…
Suriyanti, or Yanti as her teammates affectionately call her, has earned the reputation of being reliable, trustworthy and always ready to help. Despite her family commitments, Yanti is always ready to fill in gaps even if it is out of her responsibility, and it is no surprise to see her handling Sales, Enrolment, Finance or even operation matters.
Yanti has also earned numerous commendations from employers for her timely and professional assistance to help them with their workers' needs. On a particular evening, an incoming resident's pass had expired. Yanti managed to help obtain a valid documentation despite after office hours and the employer was unreachable.
Big Accomplishment Winner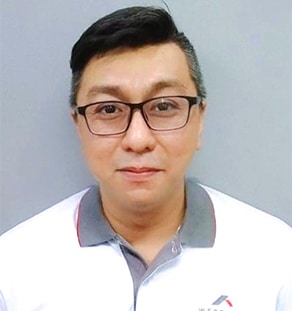 Victor Chew
Operations Executive, Westlite Toh Guan
I Am Terrific because…
Victor has been instrumental in establishing a smooth communication and workflow between maintenance, housekeeping and the operations team. Owing to his dedication to streamline communication and workflow between departments, he has managed to shorten the turnaround time of 140 units in March and April, and reduced the time taken to rectify maintenance requests from three days to within 24-hours.
Despite language barriers, Victor has established clear communication processes between residents and the maintenance teams, which also included a close follow up to ensure defects have all been rectified.
Big Accomplishment Winner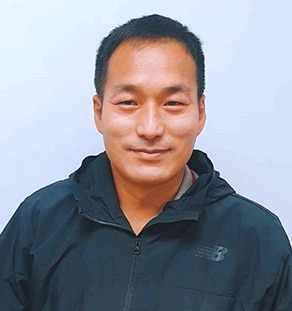 Hu Yao Rong
Property Officer, Westlite Tuas Avenue 2
I Am Terrific because…
Yaorong joined Summit CD in 2006 as a Machine Operator. In 2021, Yaorong took up the challenge and joined Westlite as Property Officer, taking care of residents' requests and the communication between employers and the management.
Despite the lack of experience, Yaorong has been key in bridging communication between our key customers and the team. His dedication as a team player, patient and calm demeanor have earned him the reputation of a highly dependable teammate. Yaorong's selflessness and willingness to undertake additional duties and work longer hours have helped relieve many operational pressures from the lean team.
Medium Accomplishment Winner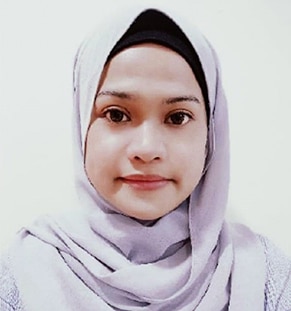 Nur Faeza Binte Mohamed Farid
Customer Service Officer, MWOC Punggol Northshore
I Am Terrific because…
As MWOC Punggol Northshore's Customer Service Officer, Faeza (or more warmly known as Eza) has vastly improved the communications between employers, residents and the team. Her eagerness to help alleviate the pressure and apprehensiveness of newly arrived foreign workers serving isolation are evident with the significant decrease in employers' dissatisfaction. Residents' needs have also been met in a timely and accurate manner, with Eza's efficiency in conveying the various needs to the operation team.
Eza has also been instrumental in ensuring that the administrative needs of MWOC Punggol Northshore have been managed and documented in accordance with authorities' requirements.
Medium Accomplishment Winner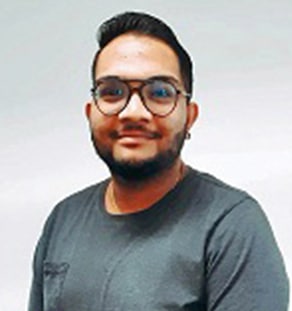 Thoraisingam Subramaniam
Operations Executive, ASPRI-Westlite Papan
I Am Terrific because…
Thoraisingam or Thor in short joined the company in 2019 as Customer Service Officer for our proprietary app, MyMA. In 2020, Thor was transferred to the dormitory and has been taking care of the enrolment since.
With his cheerful disposition and positive attitude, Thor has provided much relief to the team by volunteering for additional duties. He hand-created a large Kolam display for Deepavali and taken initiative to learn new skills that will smoothen work processes. He has also earned the reputation for his high-quality work, producing accurate reports and updates for residents' movements between various in-dormitory facilities.
Medium Accomplishment Winner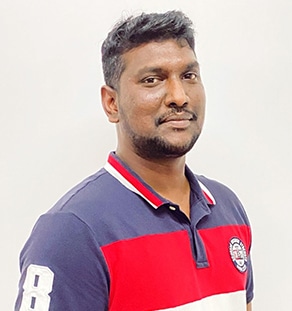 Johnson Mercylin
Operations Executive, MWOC Punggol Northshore
I Am Terrific because…
Father of a three-year-old son, Johnson came to Singapore in 2020 after leaving his Business Development Manager position in Chennai, in pursuit of a better future for his young family. Johnson's professional skills and various dormitory exposure were put to good use in MWOC Punggol Northshore where he has been ensuring zero-error for resident's database management system, which is critical in the operations of the COVID-19 management facility for foreign workers.
Johnson's can-do attitude and strong team spirit have enabled operations to be smooth and won the trust from his team as a reliable teammate.
Small Accomplishment Winner
---
Join the Team
As one of the fastest growing global specialised accommodation providers, Centurion empowers you with opportunities to work alongside talents from all around the world. We believe in cultivating an open and fun-loving culture while growing success together. Staying true to our business ethos of "Business with a Heart", we will stay committed to developing our team of talents, and dedicated to making a positive difference in the lives of our employees.
Check our latest job postings and join the team!